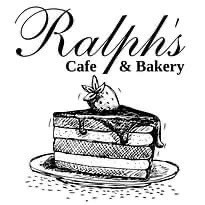 After deciding to pursue an entrepreneurial business from her passion for baking, owner Laura Anders of Ralph's Café and Bakery joined the Wyoming County Business Fast Track class to build her business plan and launch her business.
Laura has a love for baking. "I have always enjoyed baking and cake decorating. Growing up, I always wanted to help with the baking. I made my first cake from scratch during high school and I was hooked." said Anders. "I started watching cooking shows and just absorbing everything I could and then practicing for the next couple of decades. I named my shop after my best friend of 15 years, my pug dog Ralph."
Ralph's Café and Bakery is owned and operated by Laura Anders. She offers both individual portions and multi-packs of muffins, cupcakes, pies, cakes, ice cream, breads, and ready-made sandwiches and wraps to grab and go. They have a variety of soups and sides in the frozen case and one variety of hot soup that rotates each week. There are beverages available in the refrigerated case, as well as, hot coffee and tea.
Ralph's Café and Bakery is located at 16 Market Street, Attica, NY and can be found on the web at www.ralphscafeandbakery.com